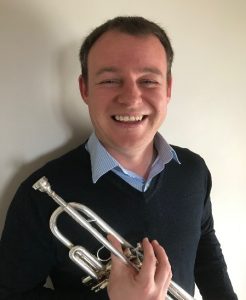 Music has always played a central and significant role in my life. At the age of six I began learning the trumpet and have since gone on to become a practising musician currently playing Jazz music in and around the North West of England. After qualifying from University in Liverpool, I became part of the Liverpool Music Support Service. This is where I developed a passion and love for teaching and working with young people in the city. After ten years working as a peripatetic music teacher, I moved to Worcestershire where I further developed my career as a subject leader working in two fantastic primary schools. In 2013, I moved back to Liverpool and became the Music specialist and leader at St Anne (Stanley) primary school. My experience as a musician and of specialist teaching in various settings has given me the skills to drive my subject through our school making it central to our 'school life'. In St Anne's we believe every child can succeed in music gaining a love and passion for the subject reaching their full potential.
Mr Lucas.
Vision
St. Anne (Stanley) is a school where we believe Music plays a vital role throughout our community, therefore, we strive to embed music into daily school life as part as our school culture. Music has a unique way of communicating that can inspire and motivate children. It is a vehicle for personal expression and plays an important role in the personal development of children. We believe that music should be accessible for every pupil in our school. Making music provides opportunities for physical, intellectual, imaginative and spiritual development.
Successful participation in music develops pupils' self-esteem, confidence, well-being and learning skills. It is an effective medium for self-expression and creativity. At St Anne's believe music enhances co-operative working and promotes a strong sense of community.
In our school, music will be taught in line with the National Curriculum for KS1 and 2 with composing, performing and appraising at the core of the subject. This should include learning about the historical western classical periods of music, and music from around the world. Singing is central to our music curriculum. Singing from an early age is critical for the development of key skills necessary for gaining strong musicianship. We believe everybody can sing and we want to make this fun and accessible for all, creating a strong culture of singing in our school life.
Finally, we would like to share our talents with parents and the wider community throughout the year. We endeavour to put on a variety of performances at the end of each term. These vary from choir, samba, individual class, year group bands and whole school performances in school. Our school choir also performs regularly in the community to flag ship our school around the city. Examples, photos and video clips of these events can be found on our website and our twitter feed.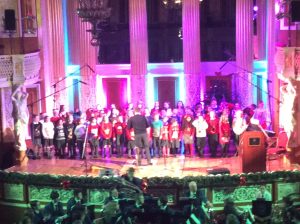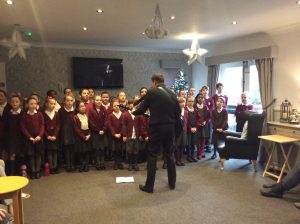 Intent, Implementation and Impact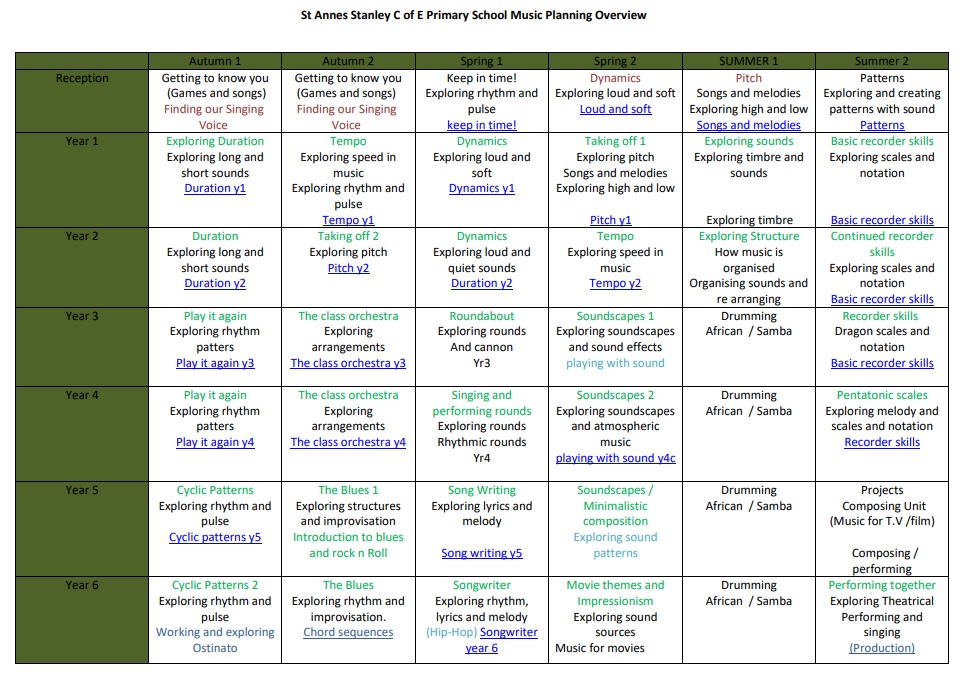 Music Statements of what children will learn
Primary National Curriculum Music
Useful Online Music Links for home learning sessions