In Design Technology, children are given the opportunity to be creative and inventive through practical and investigative activities. Through both project work and cross curricular topics children are encouraged to investigate existing products or designs and learn or improve on new skills and techniques. Children then have the opportunity to use their acquired knowledge to design their own produce and further develop their ideas through modification and evaluation.
Click on the link below to view the curriculum overview for Design and Technology:
Design and Technology Progression Map 2020
Design and Technology National Curriculum overview 2020

View older tweets #stannestanleyDT
Parents Workshop:- A recipe for budget cooking
We held a workshop for parents alongside Classroom Kitchen. The parents were introduced to cooking a nutritious meal for as little as 35p a portion! They had the opportunity to prepare a few different budget meals on the day as well as take away a free recipe guide. It was a very successful day and the parents and children enjoyed it so much that they went home and cooked some of the meals that night.
In Year 5P we have been exploring and investigating frame structures. We started out looking at the different structures in our school.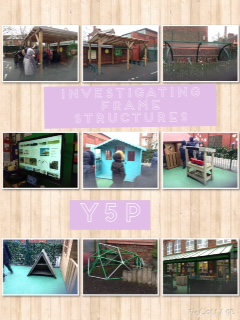 We then had a go at designing and making our own frame structures using different materials and joining techniques to make our frame structure stronger.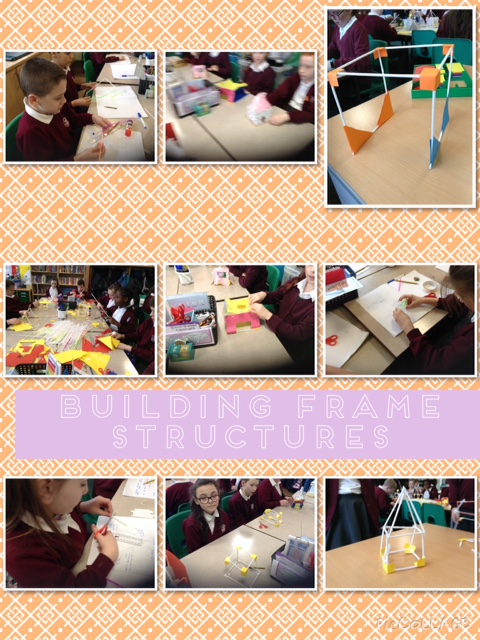 Year 1 have designed and labelled our own vehicles. We explored two different types of chassis before choosing the type of chassis we would use to make our own vehicle. We had lots of fun assembling our axles and wheels to ensure that our vehicles could move! Well done to all of year 1. Your vehicles are superb!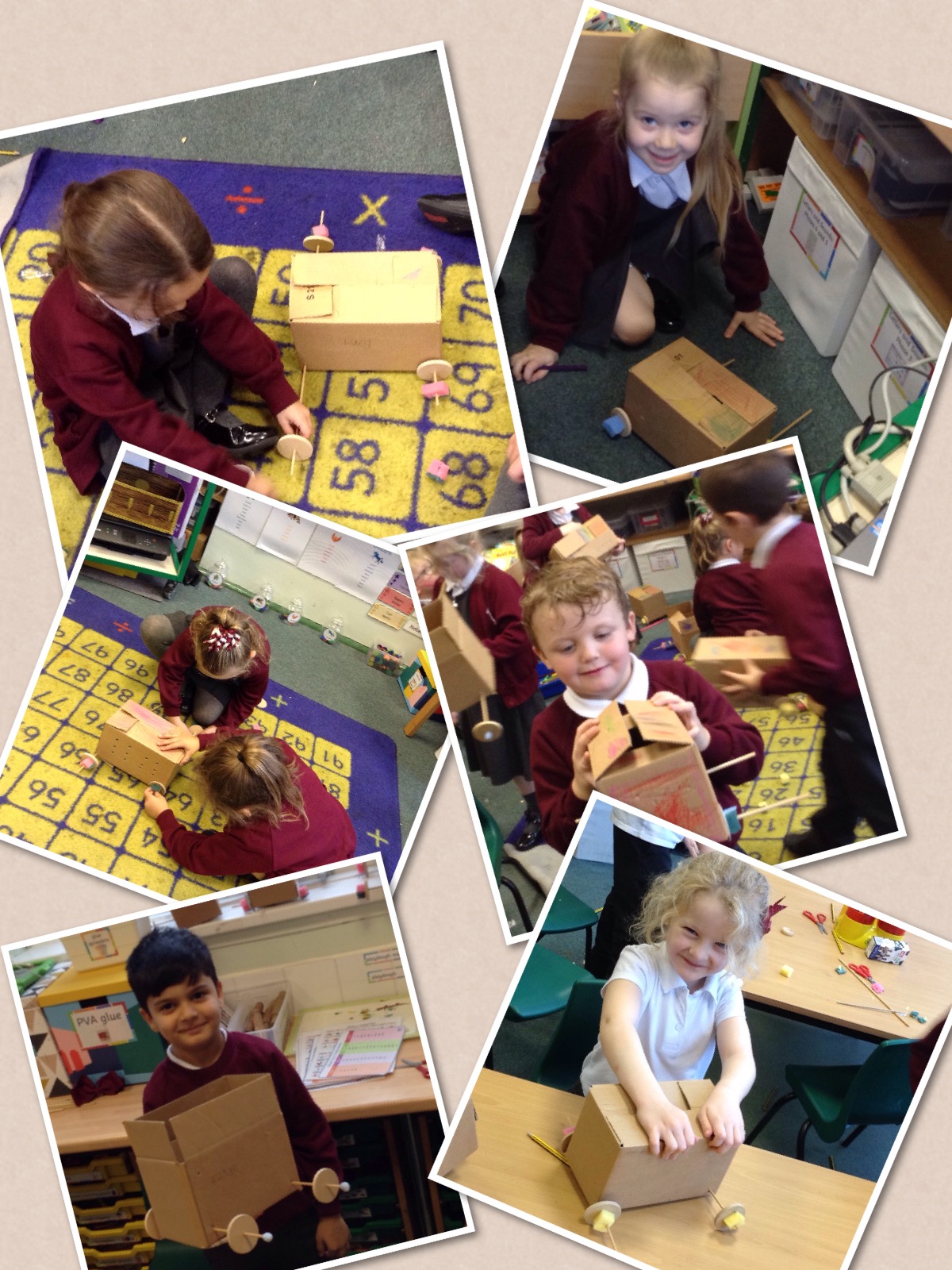 Can you explain, to someone at home, the difference between the two types of chassis we explored?
STEM Club(Science,Technology,Engineering, Maths)
Miss Sargent is taking a STEM Club with Year 1. We have been designing and building different structures with a variety of materials.
Week 1: we used our different construction sets to design and build bridges.
Week 2: we moved on to using spaghetti and blue tack to create a bridge. This was really hard and we had to figure out a way to make the spaghetti stronger.
Week 3: this week we used paper to create different structures. We learnt how to make the paper stronger by folding it, joining it, rolling it and making concertinas.
Week 4: we had a choice of two types of catapult to make and had a go at making one. It was a bit tricky but we persevered and eventually made one.
After school cooking club
We have been continuing our cooking lessons after school. We have made some delicious things to take home and try.
Cooking
Every class has had the opportunity to take cooking lessons with Mr Deveney from Classroom Kitchen. Have a go at using the recipes at home. Here is an overview of the skills we will be learning throughout the year.
Classroom Kitchen service overview St Anne Stanley
Nursery
We have been making our own sandwiches and then enjoyed them for our snack.
Lauren (the Health Promotion Worker from Stoneycroft Childrens Centre) came to make a healthy snack with the children. The children chopped and sliced a selection of soft fruit then added to plain yoghurt. A healthy treat made and enjoyed by all the children. What concentration too whilst being so careful.
Year 1
Y1ES
Session 1: We have been tasting and evaluating a variety of fruit and vegetables.
Session 2: We made mince pies using our baking skills such as measuring, weighing, mixing and kneading.
Y1MS
Session 1: We found out about different types of fruit and vegetable and how we need to eat healthy food. We started by cutting the fruit and vegetables using a claw and bridge method and tasted them to see which one we liked or disliked.
Session 2:
Father Christmas asked Mr Deveney to make a treat for him for Christmas Eve, so we made mince pies for him.
Year 2
Y2KB
In our Classroom Cookery session this half term we made a traffic light salad. Mr Deveney helped to us to prepare a traffic light salad and taught us the correct ways to cut different fruit and vegetables. The best part was when we got to eat the salad! They looked and tasted amazing!
Y2SB
Making scouse
Working with Mr Deveney from Classroom Kitchen
Year 3
We have had two visits from MrDeveney and his 'Classroom Kitchen' this term. In these sessions, Year Three have learning about food and nutrition, as well as creating some healthy and tasty dishes. In our first session, we created Morroccon cous-cous, whilst in our second session, we made and cooked our own 'home made' fish-fingers, always using fresh and healthy ingredients. Our children have thoroughly enjoyed these fantastic, fun and very educational sessions, expertly delivered by Mr Deveney. Year Three have developed lots of new knowledge and skills, many of them trying foods they have never tried before.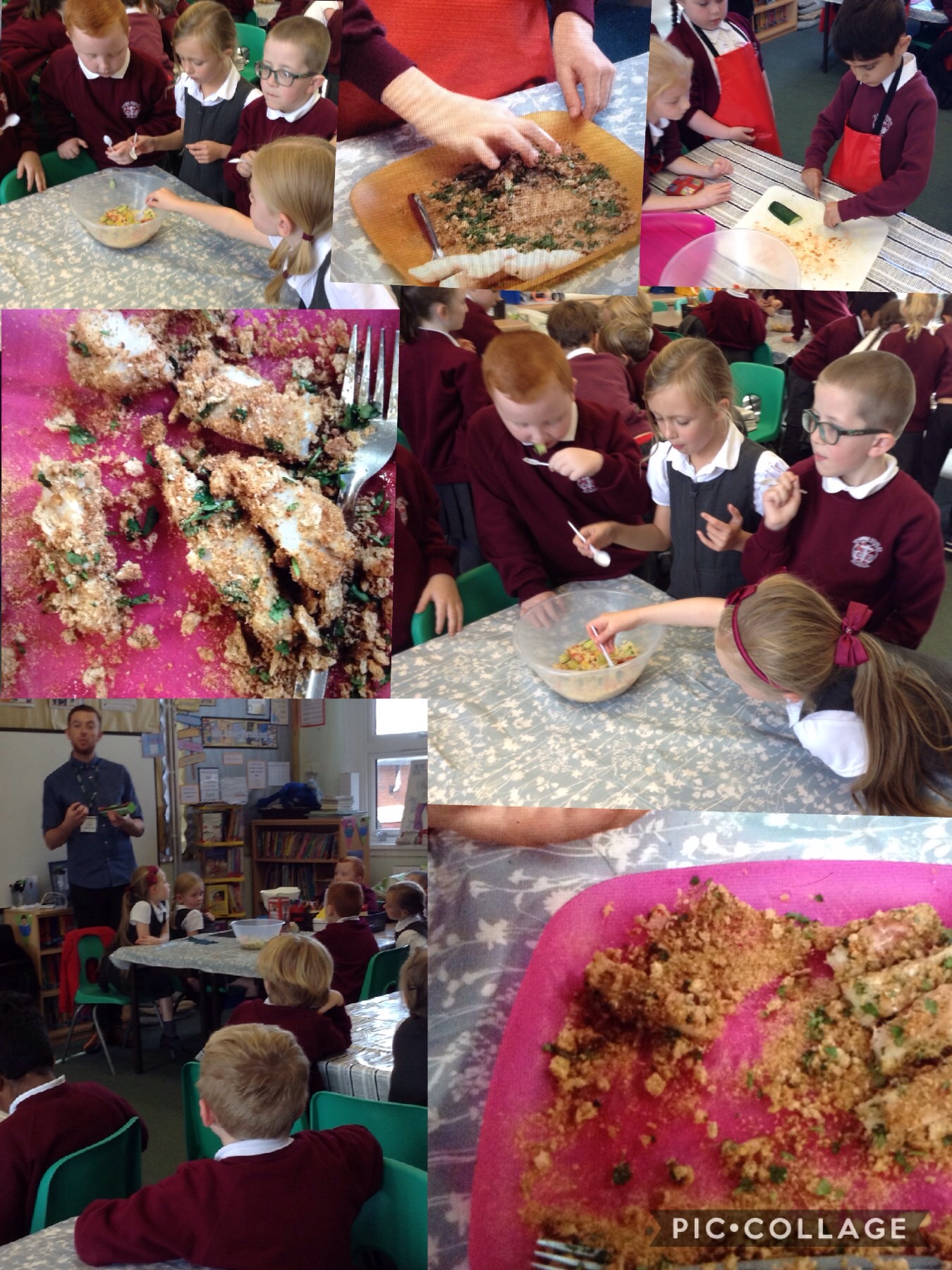 Year 4
We really enjoy our cooking sessions with Mr Deveney. We made a healthy Coleslaw which some of us had never tried before! We used lots of skills including chopping, grating and slicing. We mixed our vegetables with Greek yogurt to make it healthy.
Can you explain why we added lemon to it?
Did you like it? Have you made it at home yet?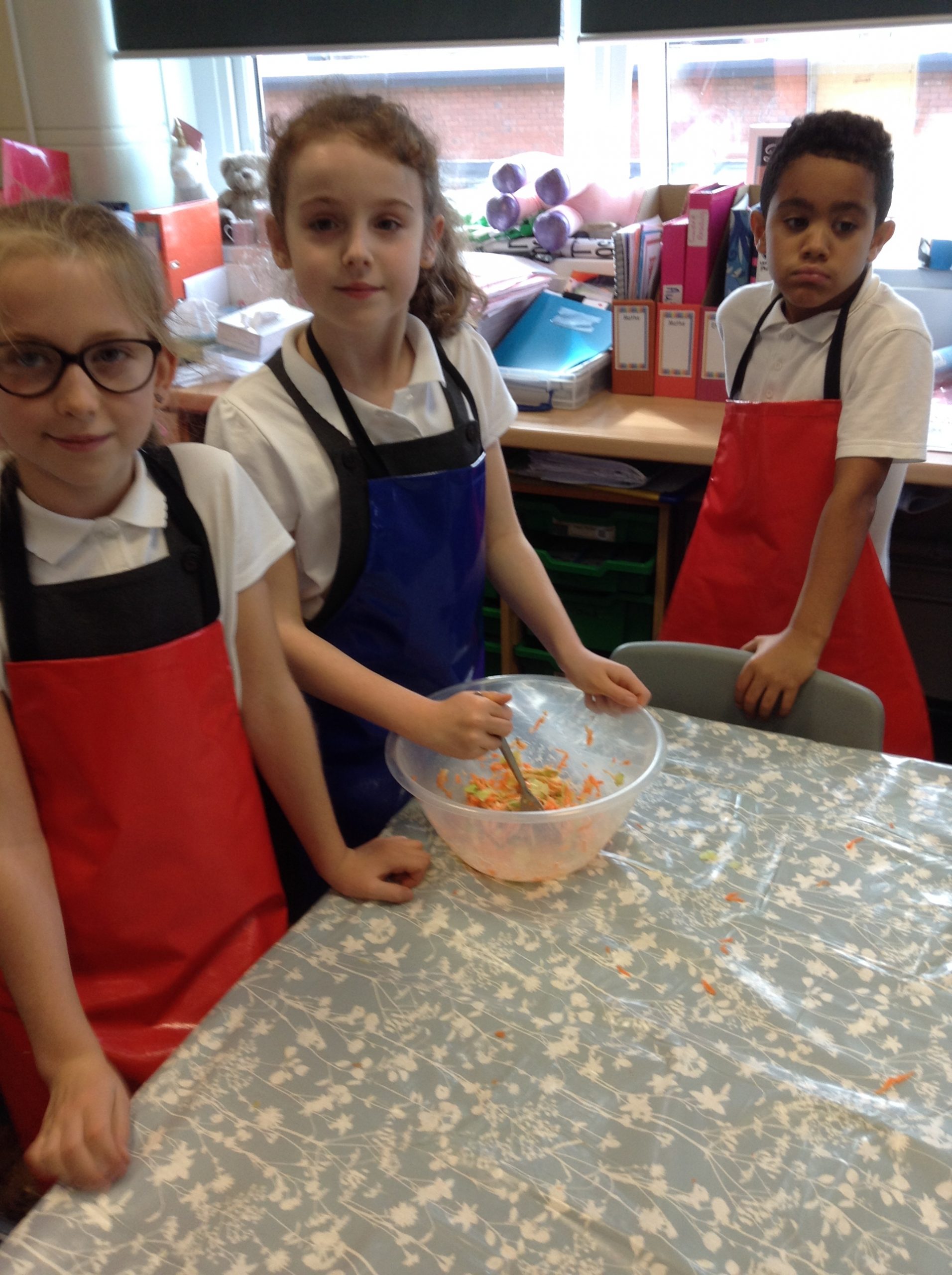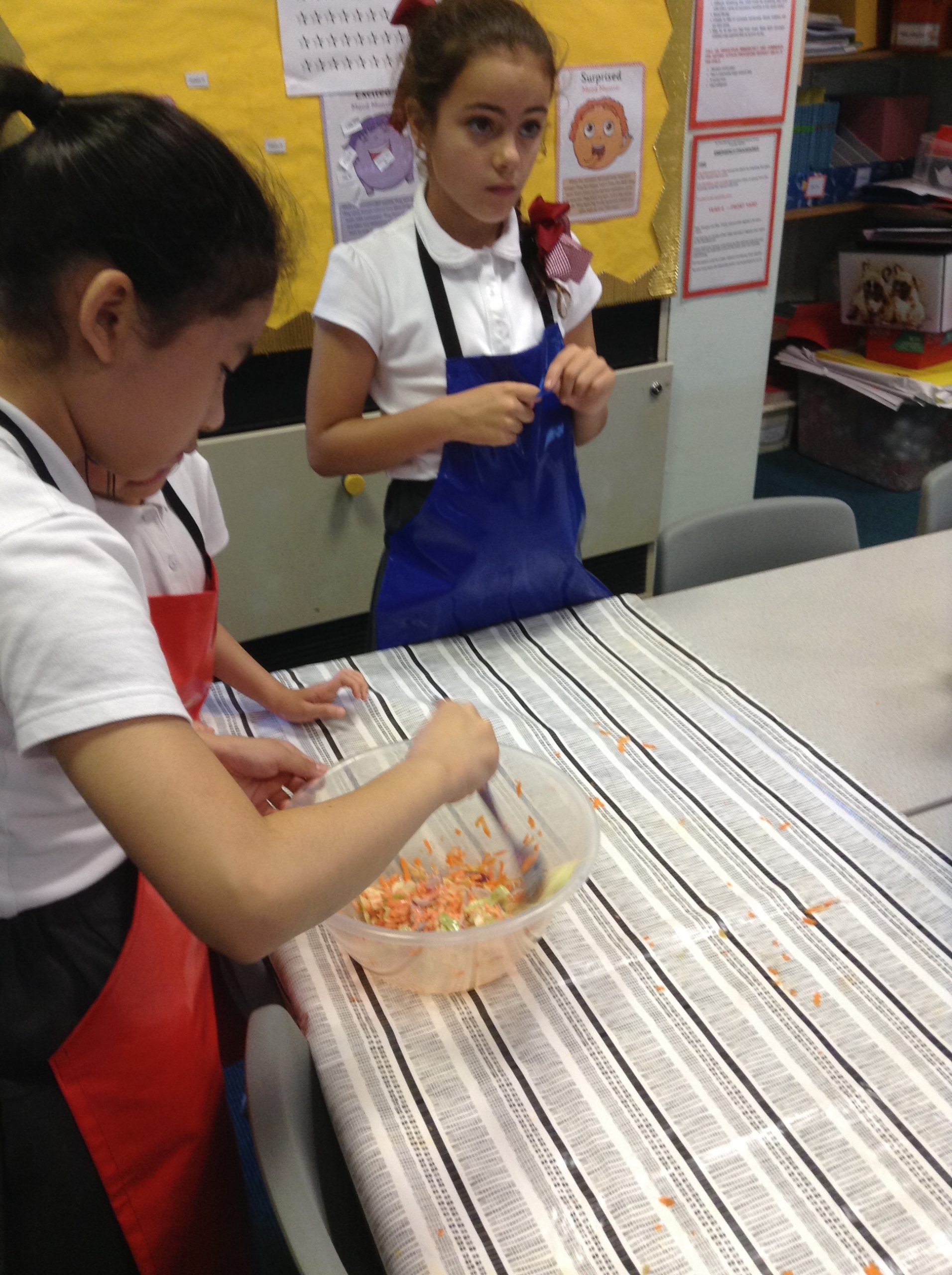 Year 5
Classroom Kitchen were in Year 5 again. Our class always look forward to the visit from Mr. Deveney. They are showing increased confidence and proficiency in their cooking skills and becoming more aware of nutrition. The repertoire of delicious, healthy meals continues to grow. A recipe sheet has been given to pupils for them to recreate the dish at home… Get cooking!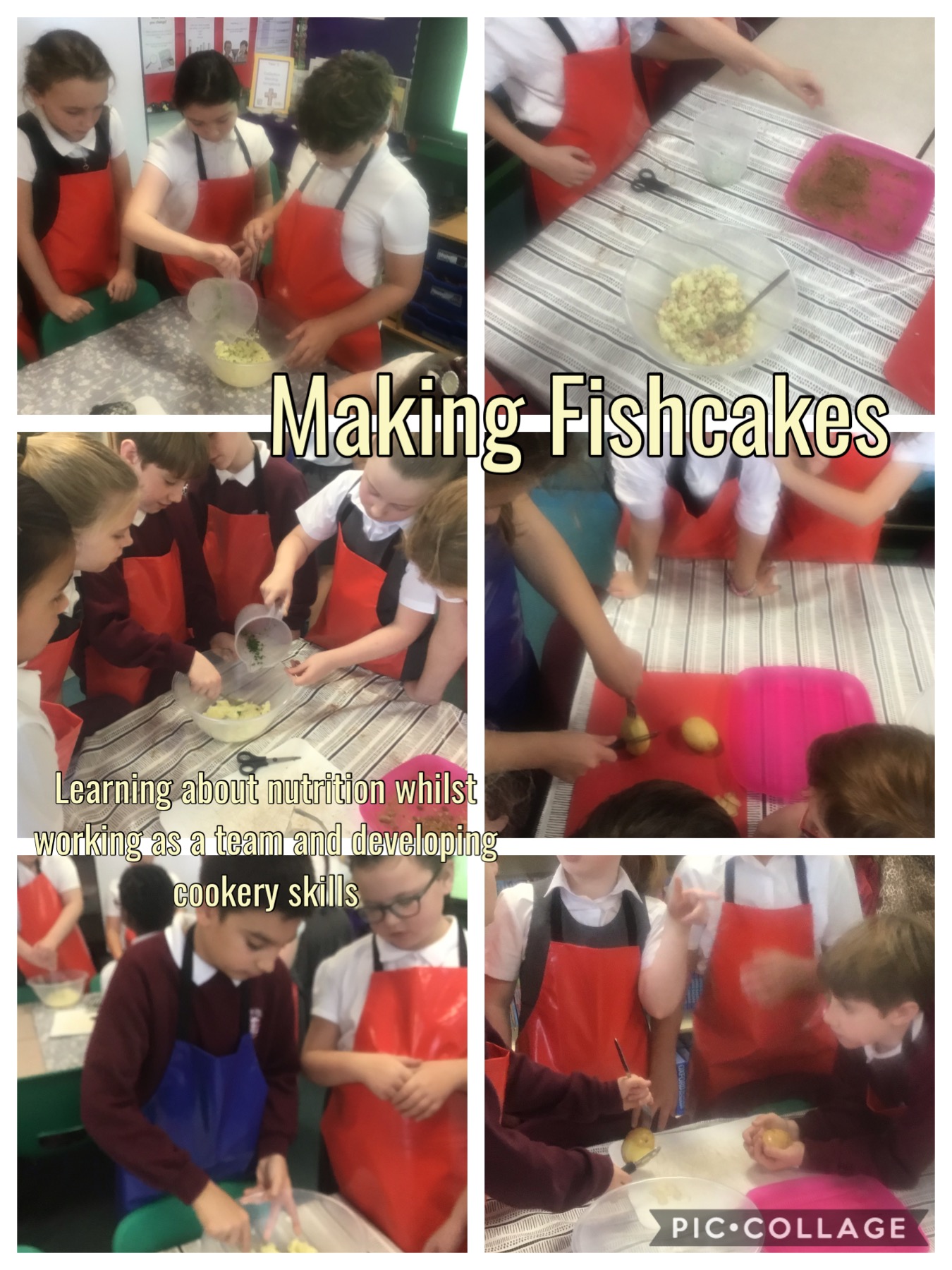 Year 6N
Y6C
We love to cook in our DT lessons.
Session 2: making Foccacia
Session 1: Shepherd's Pie mmmmmmmmmmmm!