Hello and welcome to the History page.
I am Miss Prior and I am the History curriculum lead at St Anne Stanley. My love of History began during my own time at primary school and led to me studying it at degree level. My interest was sparked when learning about the Mary Rose and Sutton Hoo. I hope children at St Anne Stanley are inspired in the same way by their History lessons.
I can remember the anticipation of going on a school trip to the newly opened Maritime Museum in Liverpool's Royal Albert Dock. Seeing real artefacts, watching the cooper make barrels in his workshop and hearing stories about local families from the past are memories that have remained all these years later. That is why I feel visits and experiences are so important for our children at St Anne's. I have enjoyed listening to Year 4 children chant as they paraded around the streets of Chester being led by a Roman soldier. When I hear the chatter of Year 6 as they return from the Western Approaches Museum with tales of how it played an important part in WWII, I feel proud that we have given these children the same sense of excitement that I felt. I like the look of sheer astonishment on the faces of the Year 1 children when they find out about what life was like when their Grandparents were young. "Miss did you know in the olden days they only had 3 channels on the telly?" a young boy asked me once. It was at this point I realised I had become part of history myself. The Stone Age relics that the archaeologist Mr Hill brings into school to share with Year 3 cause quite a stir with the staff, let alone the children. The Jewellery and armour that Year 5 made with a Viking specialist take pride of place on the top corridor. I also remember fondly some of the aircraft Year 2 made when they were learning about early flight. In our junior entrance the photographs of children and staff dressed up in period costumes to help celebrate our school's centenary still make me smile, as do the memories of children dressing up and becoming part of a human timeline when the whole school took part in a two day workshop. Have a look on our corridor timeline that runs along the lower corridor. My own interest in classic cars and motorbikes has even been instrumental in organising a WWII Jeep to park up in the middle of the playground in the past.
Apart from the warm nostalgic feelings we get when we look back at television shows, fashion or music from the past, what is the importance of learning about History? Well I am a firm believer in actions from the past having consequences on our future. If we don't have an understanding of what happened in the past, we will make the same mistakes in the future. Nobody wants some of the events in history to happen again.
At St. Anne's we believe that History makes a valuable and distinctive contribution to pupils' education. As a result, it is taught as a discrete subject in both Key Stages 1 and 2 to enhance opportunities to develop pupils' skills and knowledge in this area.
Vision
St Anne (Stanley) CE School is a safe, welcoming and inclusive environment, where we believe History is central to a child's social and moral development. Through studying and nurturing an interest in the past, we aim to develop a child's sense of being, community belonging and cultural understanding based on their historical heritage.
Through teaching a wide range of studies of past societies, local, national and international conflicts, why civilisations have changed and how events of the past have influenced our lives today, children learn to value their own and other people's cultures in modern, multicultural Britain and the wider world.
In St Anne (Stanley) History makes a significant contribution to Citizenship education by teaching about how Britain developed as a democratic society and how modern British values are underpinned through history.
In learning about and investigating the past, children will develop their skills of enquiry, analysis, interpretation and evaluation, learning to question the historical value of the sources used.
The implementation of this vision is the responsibility of all teaching staff.
Intent, implementation, impact
Click on the link below to view the curriculum overview for History:
PRIMARY National Curriculum History
Home Learning
Here are some ideas that you may find useful when learning about History at home.
HomeLearningPrimaryHistoryIdeas_.198496953
Year 6 visited The Western Approaches Museum to discover how Liverpool was affected during WW2.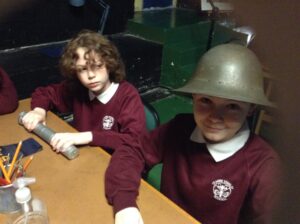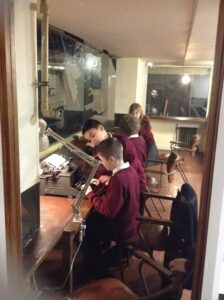 Dr Diane Davies the UK's only Maya archaeologist came into school to help Year 5 learn about The Maya civilisation.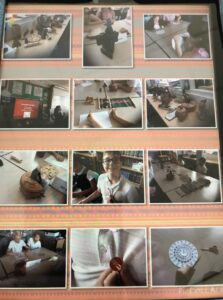 Year 4 walked around the local area to find evidence of Victorian buildings.
Year 3 visited Liverpool World Museum to discover facts about Ancient Egypt.
Year 2 had a special visitor to help them learn about the Stone Age. Dr John Hill even let them touch some real artefacts.
Year 1 went on a Magical Mystery Tour to The Beatles Story to find out about some local heroes.
Eyfs have been learning about the past by looking at their own life story and family history.