Welcome to Year 6N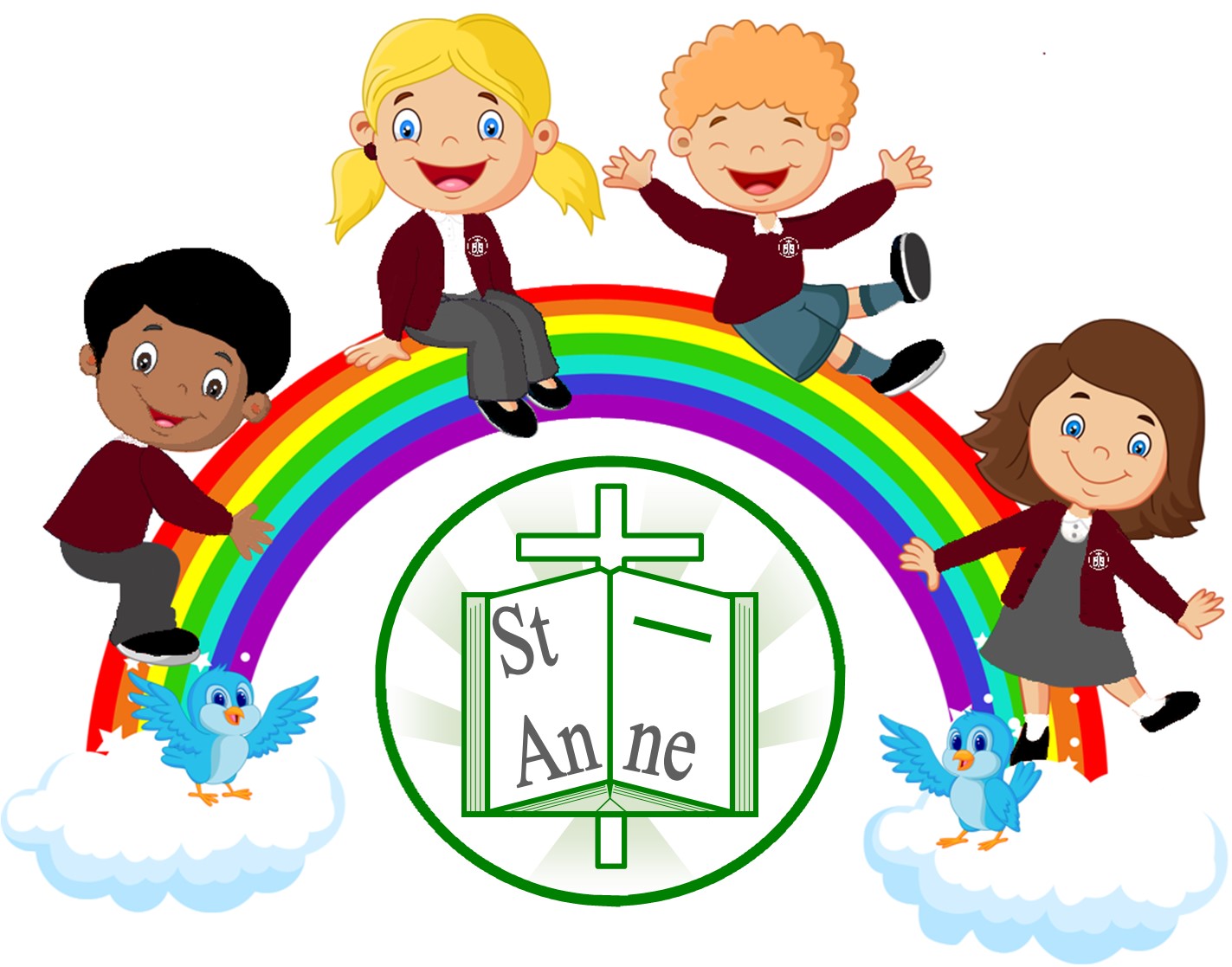 WELCOME TO CLASS Y6N
Year 6
Teacher: Miss Nurse.
Teaching Assistant: Miss Garner.
PE is every Thursday. Please ensure your child is dressed in their P.E. tracksuit on this day.
Homework is given out every Friday and expected to be returned by the following Tuesday.
Your child is registered to use TTRockstars – an online fun resource, which will support with learning their Times Tables. Please encourage your child to access this daily.
We have registered your child to use Reading Plus, a really lovely online resource that has a wealth of literature for your child to read at their level. This will support their reading accuracy, speed and comprehension skills. Please encourage your child to access this every day.
Your child is registered to use MyMaths, an online platform where you will find tasks and activities that support your child's learning of mathematics. Please follow the link above. You will find your child's login details in their reading record book/ on their multi log-in sheet.
Words of the week – we are introducing our children to new vocabulary every week. These words will be sent home on a weekly basis. Please ask your child what they mean and encourage them to use them as often as possible when speaking.
Please encourage your child to read a few pages of their reading book every night. We love to read in our school and believe 'The more you read, the more things you will know. The more that you learn, the more places you will go' (Dr Seuss).
A child
A book
A read
A chat
That is the way the mind grows
Not with a test, but a tale…
Michael Rosen
Year-5-and-6-timetable-for-lockdown
How to login as a child to Google Classroom for the first time (3)
Don't forget to use your 'City Pass' to log onto Education City. Click on the link below.

During this lockdown, your children will be supported with their remote learning via Google Classroom. Lessons may include links to resources or various learning platforms we use to support your child's learning. These may include videos and presentations for example.
Work will be set every day. Please ensure your child logs on every morning to see what work has been set for them. They will find a summary of the day's work in 'Stream'. From there, they can go to 'Classwork' and find further instructions in the 'Topics' folders.
In addition to the above mentioned learning platforms, Y6N are now also registered on IDL Maths and Spellzone. When children first log on, they will complete an initial assessment. From there, children will be set on a personalised pathway of learning. These are great ways to ensure children maintain their basic skills in English and Maths. Daily use will enable children to progress and they will be able to see their personal progress which will support their wellbeing and boost their self esteem. Children are expected to complete lessons on these platforms every day.
During lockdown, some lessons will be set from The Oak National Academy learning platform. https://www.thenational.academy/
Here lessons are teacher lead and include set activities. Children should record their learning in the provided home learning workbooks and uploaded to Google Classroom for feedback.
English Live Lessons – Writing with Mrs C!
During Autumn term, Y6N trialled writing lessons using Jane Considine's approach to teaching writing. Jane is a brilliant writing guru and children all over the world have benefited from her methods. Jane's methods will have your child wowing you with their writing compositions. Our daily English lesson will be lead by Mrs C. and we are currently following 'The Secret of Black Rock'. (Week two and three of lockdown three.) Children know how to set out their workbooks and are familiar with the lesson sequence. Mrs C's lessons go live each school day from 9:45am to 10:45am. Alternatively, lessons can be followed via You Tube from around 11:00am as live lessons are made available immediately after the live lesson.
The BBC are also scheduling lessons for children on the telly box!
TV – programming for primary school pupils will be on CBBC between 09:00 and 12.00 every weekday. Programmes for secondary school pupils will be on BBC Two, between 13:00 and 15:00. Some work may be set from this platform.
Red Button – the Bitesize Daily lessons will also be shown on the Red Button service on TV.
Scheduled Primary lessons for week beginning 18th January can be found here: https://bam.files.bbci.co.uk/bam/live/content/z3xq8hv/pdf
Uploading Children's Work:
Please try to upload children's work as it is completed each day. This way I can provide valuable feedback for children which will help them to make steady progress. Follow these instructions for uploading children's work:
How to upload your work from your workbook using a photo
Children will be able to upload their work independently after a little practise.
A Big Thank You to YOU and YOU and YOU…
May I thank Parents and Carers for their amazing support during these very challenging times. We are committed to our children and will do all we can to ensure they continue to make progress with their learning. Please encourage your child to message me via the 'Stream' on Google Classroom if they need help/ have any questions about the work I have set. I will respond as quickly as possible. Alternatively, Parents and Carers can email me directly. All Parents/Carers have my email address and our communication here is working well. Please note that many of the emails I send are sent to all Y6N Parents and Carers via the BCC facility so all personal email addresses are kept confidential.
To our wonderful Y6N learners: Myself and Miss Garner are so, so proud of each and every one of you. We know it is difficult not being in school with your friends (and wonderful Teacher and TA). We too, miss our daily routine. We are in this together – we remain a team and we will get through this together. Focus on your plan, your goals and your future. We can do this!
Miss Nurse and Miss Garner.
Want to know what we've been up to in class? Scroll down to see…
We love Words Poetry Competition
Our class entered the 'We Love Words' poetry competition organised as part of Liverpool Children's Festival of Reading: Cultural Programme. All of the children's entries were brilliantly written and very impressive. A big well done to everyone and in particular Daisy, whose poem entitled 'Look at Her' was selected as part of the winning entries. Well done Daisy – we are all very, very proud of you. A big well done also to Jack in Y6C whose poem – Black Brutality was also selected as a winning entry. Both Daisy and Jack won book tokens and we all hope they enjoy choosing and reading their new books.
Please click on the link below and select the 'We Love Words' Padlet to hear all of the winning poems read by actors.
https://padlet.com/jholder_llp/readingcultural
Sculpture Work in the style of Kathe Kollwitz.
Children worked hard to study the work of the amazing artist and sculptor – Kathe Kollwitz. They first used their sketch books to sketch emotional and emotive images then used clay to produce a sculpture. Each piece was created with such care and diligence, really capturing the style of the artist.
Art is so Cool!
Children created a graffiti wall using cardboard boxes that originally contained box files for Miss Sargent to store all of her phonics paraphernalia in. They studied various styles of graffiti along with some related artists. (Miss Nurse and Miss Garner loved this unit of work – can you spot them in the photographs?)
Basic Skills Drills!
Children using whiteboards to practise basis maths skills. Recapping and revisiting basic skills helps children to remember their learning.
Challenge: Explain to a Parent/Carer why it is important to show your 'thoughts on the page' (workings out) when you are solving multi-step maths problems.
Enacting a scene from our Class Novel – Holes
Drama is a powerful way to engage children with reading. Today, the children worked in groups to become Stanley and his campmates from the Novel 'Holes'. It was all very 'dramatic' on the roof…
Challenge: When we write as if we are the character from a book we are reading, what 'person' are we writing in?
Positive Chain Reaction.
We know that one positive thought leads to another and another and another… In Y6N we include lots of activities and tasks to remind children that the power of positive thought, setting smart goals and planning for the future through our school values will help them to succeed at whatever they want to achieve.
Our Positive Chain Reaction, links all of the children's positive thoughts together and hangs outside our classroom so they can see how strong they are when they work together and support each other every day.
Maths on the Roof!
Up and about revisiting place value – up to the hundreds of millions in the September sunshine!
Place value challenge: Write down a rule to help you remember how to read big numbers!