We bid you a very warm 'Welcome to Class Y6N'
Year 6 Curriculum Information Autumn 2019
Year 6 Curriculum Information Spring 2020
We are back.
We are settled.
Already working hard all day.
Preparing for those special days in May!
You will be pleased to know that the children have settled very well in to their final year at primary school and have shown an incredible level of determination to work as hard as they can. We are very excited to be together again and it is lovely to see how they have matured since I taught them in Year 2.
Children will be given English and maths homework each week. Occasionally they will also have homework relating to another area of their classwork to complete. Please encourage your child to complete their homework and to read every night.
Please visit our class page as often as you can as we hope to post regular updates of the children's achievements throughout the year. If you have any concerns or questions about your child's progress, please come and see us, we are always happy to speak to parents and carers.
Happy times in Year 6!
Miss Nurse and Mrs Nugent.

---
Our class (school) value is 'Understanding'. We promise to show each other understanding by supporting one another in everything we do. We have put together a display which highlights our commitment to our class value and indeed to all of our school values. We hope you have a look at it when you are in school.
Becoming Confident with 6 Figure Grid Referencing
Reading maps, using six figure grid referencing and knowing the compass points beyond the initial eight, is a fabulous skill to take to high school. Y6N are prepared for map reading lessons in Year 7!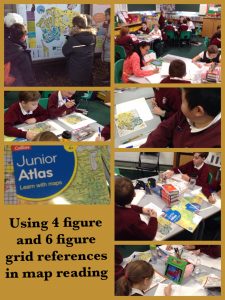 A Terrific Trip to Chester Zoo
The children had a magnificent time when they visited Chester Zoo. It was a delight to accompany them. They showed an exceptional level of respect for the animals and their homes and to the many other visitors enjoying their time at the zoo.
The children enjoyed learning all about the animals and how they are looked after at the zoo. They talked to zoo staff about how some of the animals are facing dangers in their natural habitats and what is being done all over the world to safeguard animals that are facing extinction for example.
Y6N bake exceedingly tasty Focaccia Bread with Mr Deveney
The children showcased some excellent bread making skills when they worked with Mr Deveney from Classroom Kitchen. They worked together to make delicious, healthy Focaccia bread. There wasn't a crumb left when they finished eating it!
Brilliant Basketball with Mersey Mavericks
Year 6 are mastering the art of basketball with Mersey Mavericks. They are having a wonderful time learning how to control the ball while moving across the court. Well done to the Year 6 basketball team for achieving 'first place' in a recent basketball tournament!
An amazing art workshop for the children and their parents/carers
The children have been learning about the current state of our world in geography lessons. They have shown a very keen interest in environmental issues and what is being put in place worldwide to improve the way we use our planet. As part of their studies, they have learnt about the underwater coral reef museum off the coast of Cancun, Mexico. The museum features concrete statues that house coral and is designed to attract divers away from the natural coral reefs. They used this to inspire their art workshop with Mr Ian Fennelly. Mr Fennelly ran an all day art workshop for each Year 6 class and parents/carers were invited to take part. Look at what they produced together:
Learning about our world
First thing in the morning, several times each week, the children use their class atlases and iPads to complete a geography challenge. They work very diligently to complete the challenge during registration. A recent challenge required the children to name all of the countries found on the South American continent along with their capital cities. They also needed to locate them (from memory) the following week on a blank map of the continent! It's wonderful to see them developing independent geography skills that will support them when they move on to high school.
How many South American countries can you locate on blank map of the continent from memory?
Do not disturb, we are reading!
We are very fortunate to have a wonderful array of books in our class library and the children love sitting on the comfortable beanbags to enjoy their favourite books.
Making delicious soup with Classroom Kitchen. Yum yum!
A trip like no other with Merseytravel and Merseyrail.
We travelled by bus:
We travelled by Ferry:
We were even in the Queensway Tunnel!
We learnt about keeping safe when travelling AND had lots of fun too.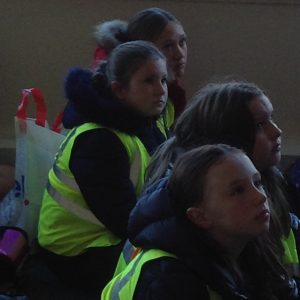 We know what to do if we need help when travelling around Merseyside. We know how to travel sensibly on our own or with friends. We even know the history of the Mersey Ferry and the Queensway and Kingsway Tunnels.
This was an amazing opportunity for our children to move around their city and region giving them confidence when using public transport. The trip provided cross-curricular opportunities linking English, maths, geography, PSHE and history.
Many thanks to Billy and Tony from Merseytravel and Merseyrail, to all the wonderful bus drivers, train drivers and guards and Mersey Ferry staff who helped keep us all safe and to our own Mrs Ellison for arranging this amazing trip.