Welcome to Year Five
Curriculum Information Autumn Y5 2019
Curriculum Information Spring Y5 2020

---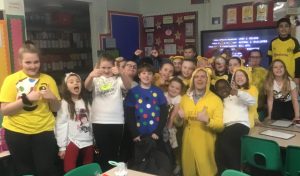 We had lots of fun wearing yellow and spots in aid of Children In Need. Well done to everyone who took part.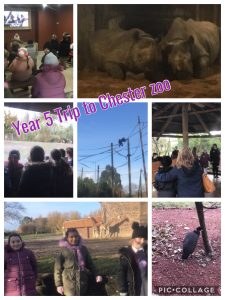 Our trip to Chester Zoo was wonderful. It was a cold day but thankfully, it remained dry! We managed to see lots of different animals. Our children were excited about the day, asking lots of questions on the way round and conducting themselves really well.
What was your favourite part of the day?
Which animal did you enjoy seeing the most and why?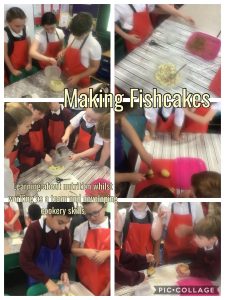 Classroom Kitchen were in Year 5 again. Our class always look forward to the visit from Mr. Devaney. They are showing increased confidence and proficiency in their cooking skills and becoming more aware of nutrition. The repertoire of delicious, healthy meals continues to grow. A recipe sheet has been given to pupils for them to recreate the dish at home… Get cooking!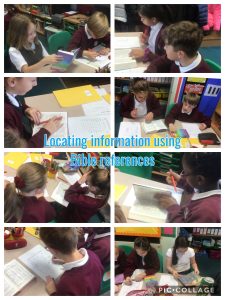 Working in pairs, we have been learning how to locate information in the Bible using the index and Bible references. We were able to locate advice and guidance on a broad range of topics.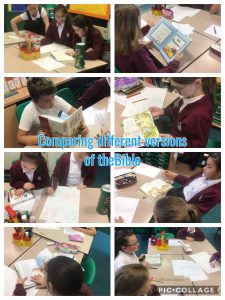 We also teamed up into table groups to compare and contrast different versions of the Bible and books of Bible stories for various age groups.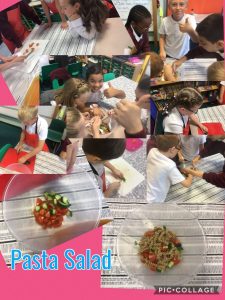 A good time was had by all when creating a pasta salad recipe in class. Some of the pupils having recreated the dish at home, got creative by adding their own twists to the original recipe.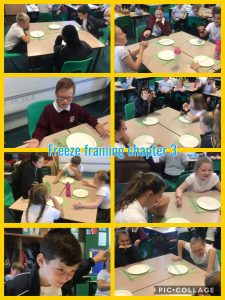 To explore empathy for characters, we used freeze framing during our English lesson to capture a family argument from our current novel 'There's a boy in the girls' bathroom' by Louis Sachar. We could identify brilliantly with the different character perspectives.