Welcome to Year Four
Curriculum Map Year 4 2019-2020
YEAR FOUR Autumn CURRICULUM 2019
YEAR FOUR SPRING CURRICULUM 2020
Welcome to Year 4K
We have got lots of exciting things to look forward to this year and we hope to see your children using our class value of Confidence throughout all areas of the curriculum!
Children will be given English and Maths homework each week. Occasionally they will also have homework relating to another area of their classwork to complete. Please encourage your child to complete their homework and to read every night. Don't forget Reading Plus too!!! More importantly remember to keep practising our Times Tables!
Please visit our class page as often as you can as we hope to post regular updates of the children's achievements throughout the year. If you have any concerns or questions about your child's progress, please come and see us, we are always happy to speak to parents and carers.
Mrs Kenwright, Mrs Standish and Miss Kinsella

---
CLASSROOM KITCHEN
We really enjoy our cooking sessions with Mr Deveney. We made a healthy Coleslaw which some of us had never tried before! We used lots of skills including chopping, grating and slicing. We mixed our vegetables with Greek yogurt to make it healthy.
Can you explain why we added lemon to it?
Did you like it? Have you made it at home yet?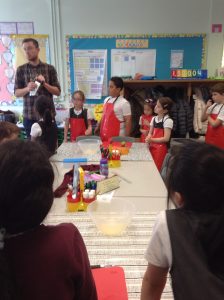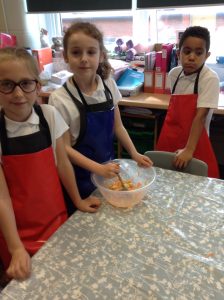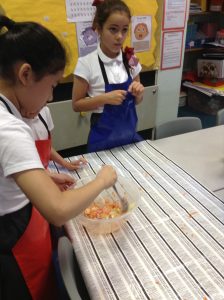 SMILEY SCIENCE!!
We have been looking at our teeth in our Science Lessons. We know the names of our teeth and how many we should have! We used a mirror and looked at the shape of our teeth and if we had any gaps!! Finally, we recreated our teeth out of clay, we had lots of fun doing this!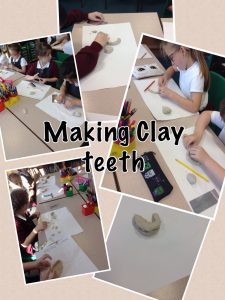 GERMAN PENPALS
In our class, we have all got a German Penpal. Mrs Kenwright's friend lives in Luneburg in Germany, which is just outside Hamburg. She asked if we would like to write to a class of children and of course we said we would love to do that! We got really excited when the pack of letters arrived and we got to pick the person we would like to write to. We have written back and can't wait for our replies back. Have a look outside our classroom to see our letters we received.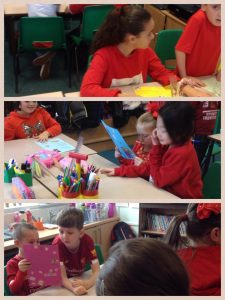 CHESTER ZOO
We enjoyed a fantastic trip to Chester Zoo. We saw lots of animals and Mrs Kenwright was really pleased with our behaviour.
What was your favourite animal?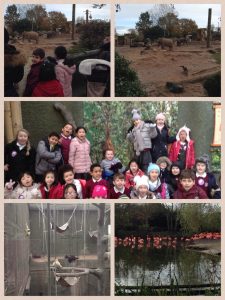 Creative Christingles!
We have been studying The Symbolism of Light at Christmas Time in R.E. We looked at the importance of why we make Christingles. We learned that the orange is the world, the lit candle – Jesus being the light of the world, The red ribbon – The blood of Jesus, The four sticks represent the 4 seasons and the fruit and sweets represented our food.
We also wrote our own Christingle prayers to share with our Family at home to say when we lit our candles.