Welcome to Year Three

---

Home Learning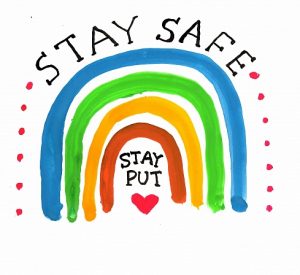 E-safety
Please follow the link below for the latest information regarding e-safety. Stay safe.
thinkuknow.co.uk/parents/Support
Please scroll down for links to recent letters from school- Thank you.
Dear Parent/Carer,
We hope you are and your family are well and staying safe. We understand that learning from home can be difficult and we want to do as much as we can to support you but at the same time not overwhelming you with too much. Most of all we want to reassure you and ask you not to worry about how much 'school work' your child is completing. For us as a school, we would like your main priority to be keeping your family safe, happy and healthy. Any work that is completed on top of this is a bonus! Remember just spending time with your child, telling stories, singing songs, making them laugh, teaching them a new 'life skill' such as cooking, checking the oil level on the car, sewing, planting, DIY or simply giving them a hug of reassurance is needed just as much as 'lessons'.
A text message was sent to the whole school requesting parents to send an email to stannestanley12@gmail.com with your child's name and class so that we can keep in touch with you via email over the coming weeks. Thank you to those parents who have already done this. Please pass this message to any parents from our class that you may be in contact with, the more emails we have, the more in touch we can be with you all.
If you are looking for any type of guidance around structuring your child's day, we recommend the following:
Daily exercise-

We use Super movers in class which are educational videos with movements bbc.co.uk/teach/supermovers
There is also the daily Joe Wicks session which can be found on You Tube which is proving very popular with many children
Something a little different is Cosmic Kids which is yoga, mindfulness and relaxation through storytelling which can also be found on You Tube

Your child should have their login details for Reading Plus, TT Rockstars and Education City- going on these daily would be really beneficial to your child. If you don't have the login details, once we have your email address, you will be able to contact us directly and we can support you with this.
If you are looking for any further learning, we recommend https://www.thenational.academy/ which is a series of carefully planned lessons grouped into year groups for Maths, English and one foundation subject per day. There are many other companies who have created similar and are equally good but it is very easy to become overwhelmed so we suggest focussing on one site. If you have already started using a different site then please continue, this is only a suggestion.
We will be using Twitter (@stannestanleyy3) to share some activities and we will also share words of the week on here too.
We have also signed the class up to Oxford Reading Owl where your child can access many books for free. Go to https://www.oxfordowl.co.uk/for-home/find-a-book/library-page and click on My Class Login to sign in using the following details.
Username: stanneyear3sw
Password: stanley
In class, the children enjoy watching Newsround which allows the children to access important news stories in a child friendly way www.bbc.co.uk/newsround
We hope you find this information useful, but please remember it is only suggestions. Please keep in touch with us via Twitter or by email to let us know what exciting things your child is doing.
We miss you all very much and look forward to seeing you when we return to school.
Stay safe and take care,
Mrs Stokes, Miss Williams, Mrs Rainford, Mrs Jaffer
Words of the Week
Letters to Parents of 3SW
Steve Reddy Letter to parents 15.05.2020
Joe Anderson Return to School Letter to Parents Carers 25.08.2020
Letters from Mrs Simons
Letter for children 27.04.2020
Letter to parents re prime minister announcement 11.05.2020
Letter to parents re re-opening of school on 1st June 18.05.2020
Letter to all parents 01.06.2020
Letter to parents re. return Sept 2020 14.07.2020
Letter to parents further information for September 17.07.2020
Start of Term Letter for Parents September 2020 28.08.2020
*****************************************************************************************************
Year Three have made a wonderful start to the new school year and have enjoyed lots of exciting activities in the first half-term. Both classes have presented wonderful family assemblies (based on our Year Three value of 'Friendship') and we are currently excited to have started rehearsing for our Christmas Presentation.
Please remember to read at home as often as possible and bring your reading books and reading records back into school every day.
Our current class novel this term is 'Storm' by Kevin Crossley-Holland.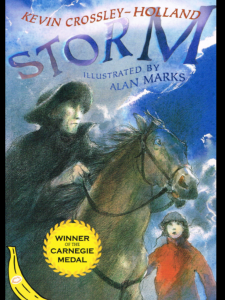 We recently had a class visit from Dr. John Hill, an archaeologist from Liverpool University. He taught us lots about the Stone Age and shared amazing artefacts with us. Some of them were one-million years old. What an exciting start to our new history topic!
We loved our visit to Chester Zoo. It was a really exciting and interesting day. The sun was shining and we saw so many incredible creatures.