Welcome to Year Two
Year Two Curriculum Information Autumn Term
Year Two Curriculum Information Spring Term
Home Learning
Keep checking the Year 2 twitter account for more activities and links – Tweets by stannestanleyy2
I have set up a class account for Oxford Owl. You can access many ebooks on this site. These are the Oxford Reading Tree books that we send home for you to read so you can continue enjoying reading at home. On the web page go to the class login button and insert the username and password for our class below.
Oxford Owl – https://www.oxfordowl.co.uk/ Username: year2kb Password: Stanley
Remember to access the websites and activities which have been set up in school. I will keep updating the activities on Education City and TT Rockstars website so keep checking back every week to find more exciting activities and games to play. I have already set up some activities for you to try on Education City. Once you are logged in go to MY City and the section named Classwork. There you will find some maths, literacy, science and spelling activities. Well done to those who have logged on already 🙂
Every child should have a password for:
Education City – https://ec1.educationcity.com/
TT Rockstars – https://play.ttrockstars.com/auth/school/student/45255
Here are some challenges you can try at home!
Here are some scavenger hunts for you to try!
Home Learning Booklets
Home Learning 1 – This booklet was sent home before we broke up. It contains maths, literacy and spelling activities that we have learnt in school. Just do a few at a time and enjoy!
Home Learning 2 – New booklets for English, Maths, Spellings and Writing.
Home Learning 3 – Different activities about living through lock-down and creating a time capsule to remember the time.
Home Learning 4 – The activity booklet includes both Maths and English resources which include a range of different activities. I have also included Art and Science experiment ideas which you can also try at home.
Home Learning 5 – New booklets for English, Maths and Spelling. There are also a range of short comprehension tasks on the topics of animals, dinosaurs, fairy tales and weather.
Home Learning 6 – New booklets for English, Maths, Phonics and Practical Activities. There are also a range of short comprehension tasks on the topics of healthy living, on the farm, pirates and wizards and witches.
Letters from Year 2 Staff
Letters from Mrs Simons
Extra Resources and Websites
Here are some extra websites;
Reading/Literacy/ Phonics
TopMarks – https://www.topmarks.co.uk/
Phonics Play – http://www.phonicsplay.co.uk (For free access – Username: march20 Password: home)
Maths
TopMarks – https://www.topmarks.co.uk/
The Maths Factor – https://www.themathsfactor.com/
Science
Go Live with Maddie and Greg – https://www.youtube.com/playlist?list=PLmTANLv-GyXWvII2La-sXEePmN2PC9H3g
SciShow Kids – https://www.youtube.com/user/scishowkids/videos
PE/Mindfulness
PE with Joe Wicks – https://www.youtube.com/playlist?list=PLyCLoPd4VxBvQafyve889qVcPxYEjdSTl
Supermovers – https://www.bbc.co.uk/teach/supermovers/ks1-collection/zbr4scw
We have signed up to a new site. It has lots of physical activities for you and your child to do at home.
Sign in with email: parent@stannestan-1.com Password: stannestan
---
We hope you have all had a lovely summer. We can't wait to start looking at our exciting new topics this year. Keep coming back to see what we have been getting up to in class.

Super Movers – https://www.bbc.co.uk/teach/supermovers
Phonics – https://www.phonicsplay.co.uk/
Top Marks – https://www.topmarks.co.uk/
---
Autumn Term 1
PE – Invasion Games
Our P.E topic this half term has been Games! We have been learning a variety of invasion games and working together as a team. Look at some of our warm ups!
Maths Morning
We have really enjoyed taking part in a maths morning! We played a lot of different maths games and took part in a variety of maths activities to help support our learning. We have been focusing on the place value of each digit within a number.
Classroom Cookery
In our Classroom Cookery session this half term we made a traffic light salad. Mr Devaney helped to us to prepare a traffic light salad and taught us the correct ways to cut different fruit and vegetables. The best part was when we got to eat the salad! They looked and tasted amazing!
Collective Worship
This half term our school value is honesty. In Collective Worship we have been looking at different stories from the bible all to do with being honest and telling the truth.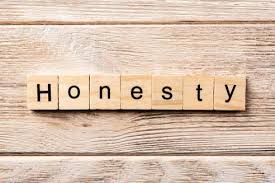 Design Technology and Geography
Our DT topic this half term was cookery so we linked our Design Technology with our Geography topic of 'Where does our food come from?'. We made the traditional Liverpool dish 'Scouse' and we really enjoyed peeling and chopping the vegetables but our favourite part was getting to eat the 'Scouse' at then end of the day with a piece of bread and butter. Yummy!
Art
In Art we have been looking at the work of Wassily Kandinsky. We used a range of materials to create our own versions of his famous pieces of art. We enjoyed being creative and using our imagination to create our own works of art.
Autumn Term 2
Religious Education
In R.E. we have been looking at the importance of the Bible. Father Hughes came in to talk to us about why the Bible is so important to Christians. He answered many questions for us and explained the many books of the Bible in more detail.
Tesco Trip
To continue our topic of 'Where does our food come from?' we went on a trip to see Mrs Corrin in Tesco. She showed us around all of the aisles and explained to us where all the different foods come from. We also got the chance to go in the fridge and freezer to see where the chilled and frozen food was kept. We now know how our food feels!
Family Events
A big thank you to all the adults who came in to join us in our 'Family Event' this term. We had a fantastic time sharing all our favourite maths games with our friends and adults. We also enjoyed decorating cupcakes ready to sell to raise money for Children in Need.
Children in Need
To raise money for Children in Need we all decorated cakes with icing and sweets to sell for charity. We enjoyed dressing up in our yellow and spotty outfits and completing Pudsey tasks.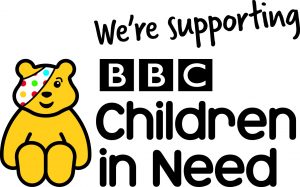 Chester Zoo
We all had a fantastic time looking at all the different animals at Chester Zoo. We went to see the elephants, giraffes, flamingos, jaguar and many more. We were all very brave and went to see the fruit bats in their natural habitat.
Altru Drama
Altru Drama came into school for anti-bullying week. They looked at the different types of bullying and what we should do if we are being bullied or if someone we know is being bullied. We know how important it is to be kind to everyone and always show others respect.