Welcome to Reception
EYFS Reception Curriculum Map Autumn, Spring, Summer
EYFS Reception Autumn Parent Curriculum Information 2019-2020
EYFS Reception Spring Parent Curriculum Information
Welcome to Reception M class page.
We are very proud of how well our children have settled and are becoming more familiar with our class and school routines.
We have been busy getting to know each other and building friendships.

We have signed up to a new site which has lots of physical activities for you and your child to do.
sign in with email: parent@stannestan-1.com
Password: stannestan
Phonics
---
Reception have enjoyed showing their support for Children in Need, Show Racism the Red Card and Remembrance Day.
Look at some of our mark marking and independent writing.
We go to our local supermarket to buy snacks for our snack table.
Even though it rained all day, we still enjoyed our trip to Chester Zoo.
Look at our creative work. Exploring mixing colours and using a mixture of materials and textures to create pictures.
We have had a lot of fun enjoying all the festive celebrations.
We wrote letters to Father Christmas and walked to our local Post Office to send them to the North Pole.
Christmas is a special time and we wanted to find out why Christians celebrate Christmas. We read the story of the First Christmas and found out we celebrate Christmas because it was the day Jesus was born. We celebrated this by performing 'A Wriggly Nativity' and visiting our school Church.
Wow! Look how confident we are. We can move safely and confidently around the climbing apparatus.
We have been investigating our height. We can use language such as "short", "shorter", "shortest", "tall", "taller", "tallest" to compare our own height with our class friends.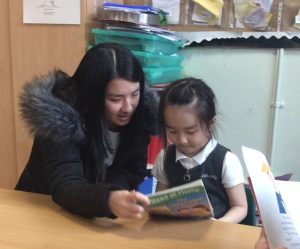 We enjoy stories, whether it be story time in class, reading with friends, alone or with our family members. We have enjoyed sharing 'Story Time' with our relatives on a Wednesday afternoon.