Welcome to Year One.
Year one Curriculum Information Autumn 2018-19
Year one Curriculum Information Spring Term 2018-19
Year one Curriculum Information Summer Term 2018-19
Don't forget to logon to Education City using your 'City Pass'.

We have had a fantastic start to Year 1 and have already learnt so much.
We had a lovely time making our own pizza from scratch with the help of Food For Thought. They tasted delicious!
In PE, we have started to learn how to play dodge ball
We dressed up in yellow or spotty clothes to raise funds for Children In Need.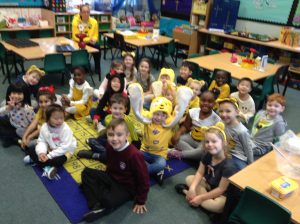 We also made cakes to sell in our cake sale.
Then we went outside our school to watch the rickshaw from the One Show go past,. It was very exciting!
During Road Safety Week we had a talk about keeping safe on the roads and Jude Lennon read her book about Bobby.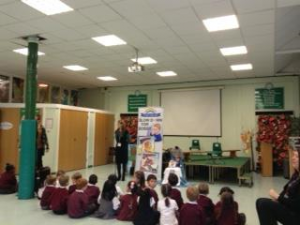 Today Altru