Welcome to Y4P
Click on the link below to view our Curriculum Overview for the year.
Don't forget to use your 'City Pass' to log onto Education City. Click on the link below.

In September we got to know each other by doing a special piece of homework.  We filled a bag with important things then discussed them in class.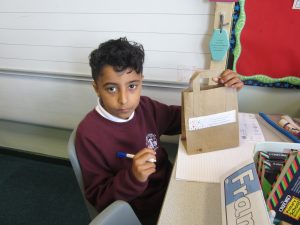 We also used practical activities to help with our Mathematics lessons.
In October we went to The Dewa Museum in Chester to help with our History lessons about Roman Britain.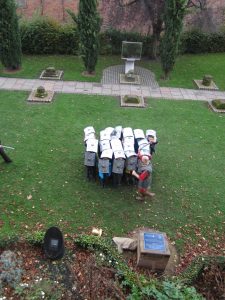 In November we started looking at Teeth as part of our Science topic.  Local Dentist Dr. Stuart Garton from The Dental House came into school to help us.
We also investigated, designed, made and evaluated pasta salads in D.T. lessons.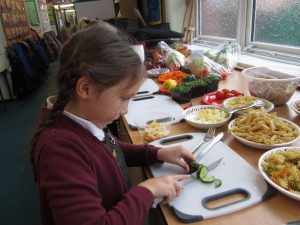 November has been a busy month as our families joined us in class for a Family Event session.  We worked together to find out the importance of Remembrance Day.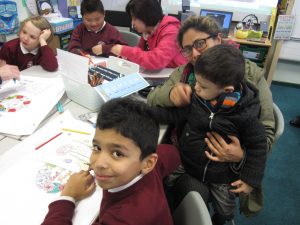 In December Altru Drama came to visit and we enjoyed a workshop about how it is good to be different.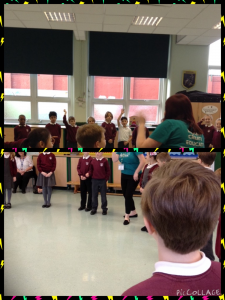 We were also very busy with our Christmas performances.
In January Liz from Liverpool University came in and taught us all about rocks.  This was a great start to our Geography topic this term.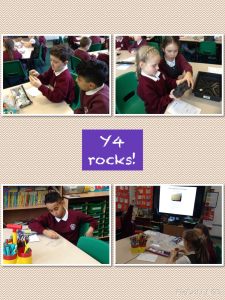 We have also been reading The Iron Man by Ted Hughes.  We decided to bring it alive by visiting Burbo Bank in Crosby and finding some iron men on the beach.  We managed to learn things that would help with English, Geography, Science and Art lessons.  All in one morning!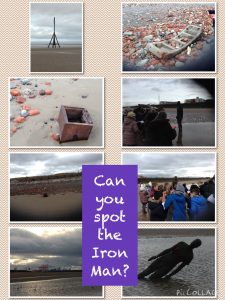 March and April have been just as busy for Year 4.
We had World Book Day and Family Event all in one week.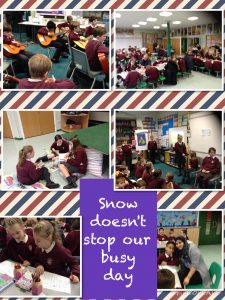 These are some of the things we did all in one day… and it was snowing outside too!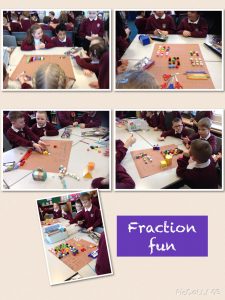 We love to share our knowledge with others.  Year 2 joined our Mathematics lesson on Fractions.  Oh What Fun!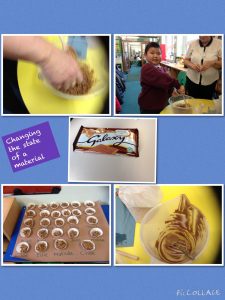 In Science we have been learning about changes of state, what better way than to melt chocolate?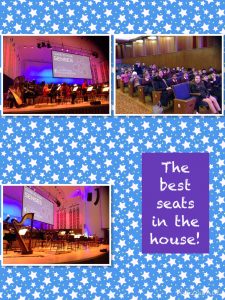 Year 4 were lucky enough to visit Liverpool's Royal Philharmonic Orchestra for a special children's concert.
We have also been learning how to direct the Spheros in ICT lessons.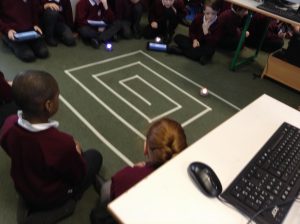 In History lessons we have been learning about the features of Victorian houses.  So we went on a walk around our local area to see if we could find any.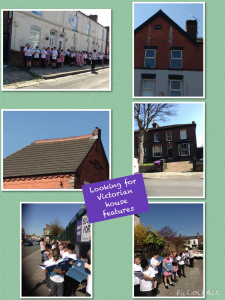 Historical buildings are important.  Lister Drive Library is in such a terrible state.  It made us so sad we are going to write to our local M.P. about it.