Welcome to Y1B
Click on the link below to view our Curriculum Overview for the year.
Don't forget to use your 'City Pass' to log onto Education City. Click on the link below.

Year 1 have been working hard to create their own graphs on Purple Mash. Our graphs showed the most popular pet and also the most common hair colour. They had to input the information for both the x- and y-axis and then decide if they wanted a bar graph or a pie chart.
Thank you to all the parents to came to our family assembly. Our assembly was all about reading; we worked hard practising our lines and made everyone incredibly proud on the day.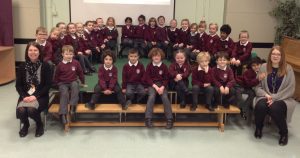 "The more that you read, the more things you will know. The more that you learn, the more places you'll go." Dr. Seuss
Year 1 had a fantastic time at the Safari Park. We spent the morning driving around the Safari Park where we saw lions, rhinos and lots of deer. During lunch, we watched the sea lion show; Roger was a very talented sea lion indeed. Finally, we became explorers and walked around the park looking out for meerkats and giraffes.
Year 1B have been working hard in Computing. We have been creating our own keyboard circuits with our friends. We had to draw a keyboard design and match up the wires to the computer to make our keyboard play. We are excited to see our next Computing challenge.
Year 1 had fun celebrating the royal wedding this week. We all enjoyed our afternoon tea and ice creams in the glorious sunshine. 
In Science this week we have been looking at the different ways we can categorise animals. We looked at the difference between herbivores, omnivores and carnivores. We then had a special letter from Knowsley Safari Park asking for our help to investigate some of their animals.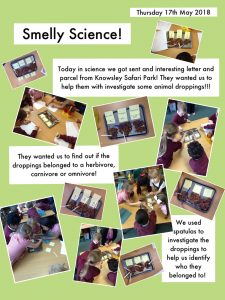 Year 1B had lots of fun at Newsham Park for our sports day! Thank you to all of the parents who came along to cheer us on.