Welcome to RM
Click on the link below to view our Curriculum Overview for the year.
Reception Spring Curriculum Map
Reception Summer Curriculum Map
Don't forget to use your 'City Pass' to log onto Education City. Click on the link below.

What a super first half term we have had! Children have settled in well and becoming very familiar with daily routines. It is lovely to see friendships developing. Have a look at just some of the learning and fun that has taken place in our class since September.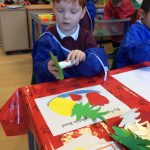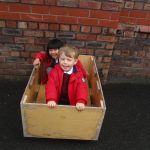 "The rain doesn't spoil our fun." 
"Autumn Treasures" being put to good use.
A big thank you to everyone who could make it to our Family Event afternoon. It was lovely to see to many faces. We know the children really enjoyed having you in our classroom.  There will be more events like this throughout the school year.
Wow! Look how clever we are applying our phonic knowledge.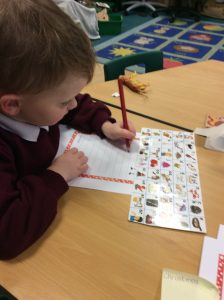 We have really enjoyed working with Mr Goodhall from MGL. He is very impressed with the progress we have made during or ICT sessions.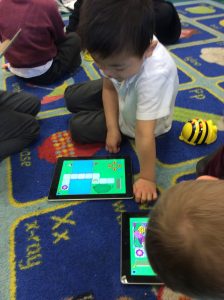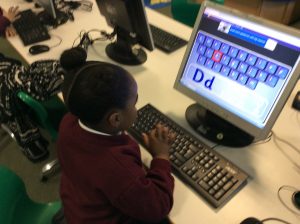 We made chocolate apples. We discussed how the heat melts the chocolate and because the chocolate is "sticky and runny" the sprinkles stick to it.   Yummy!!
Here is just some of our independent number work…
Naming and making shapes….
"I made a triangle."                                                       "A triangle has 3 sides."
Moving with confidence and team work.
Reception enjoyed some lovely Christmas activities, including Christmas jumper day, Christmas dinner, a trip to 'Imagine That' and the school disco.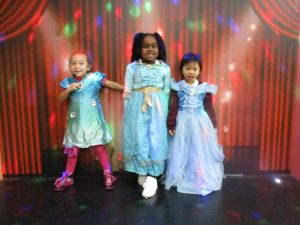 and not forgetting our fabulous Christmas Nativity 'The Bossy King'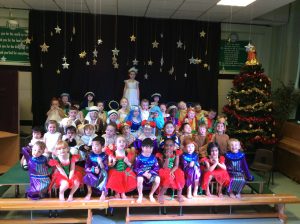 We would like to wish you all a very Merry Christmas and a healthy and Happy New Year.
WOW! I cannot believe we are already into the Summer Term. Time flies when we are learning so much and most of all having fun!
Super number work and investigating.
We are just getting better and better at phonics and applying our phonic knowledge when writing.
We enjoy learning in our Outdoor Provision.
We enjoyed dressing up for World Book Day and working with Altru Drama. We retold the story of Roald Dahl's The Enormous Crocodile and added some sound effects.
We are very creative and we are still working hard with Mr Goodall. We have been creating Avatar's and learning about how to stay safe on 'The Web'.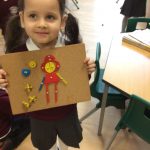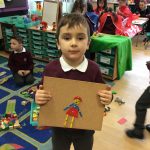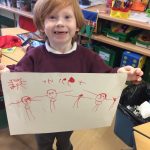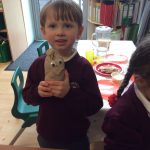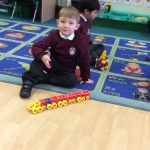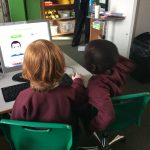 Keep checking our Twitter page for regular updates of what else we are doing in Reception Class.