Y1S
Welcome to Y1S
Click on the link below to view our Curriculum Overview for the year.
Don't forget to use your 'City Pass' to log onto Education City. Click on the link below.

Welcome to Year 1S. We have had a fantastic start to our new year. We start each day with some Funky Fingers activities to help our hands get strong for all the exciting activities we will be doing.
We had a lovely afternoon with our parents and carers who came to help us create firework pictures during Family Week
In PE we have been practicing our ball skills
In History we have learnt about the past and have talked about the lives of our grandparents. We created our own timelines of our lives using cubes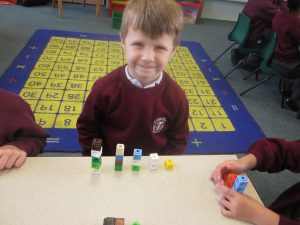 In our class we have been writing our own stories and using props to help us retell them to our friends.